Over the five days of the RoboCup European Open competition, the Falcons battled other robot soccer teams from all over Europe. The first three days were qualifying games. Then we had to beat our neighbors VDL to get the last spot in the semi-finals. The game ended in a 4 - 1 win for us. We made it!
In the semi-finals, we met Tech United from the University of Eindhoven. Being former world champions, this was not exactly an equal match for us and we lost. This led us to a fight for 3rd/4th place on the last day. In this match, we came up against Carpe Noctem from the University of Kassel in Germany.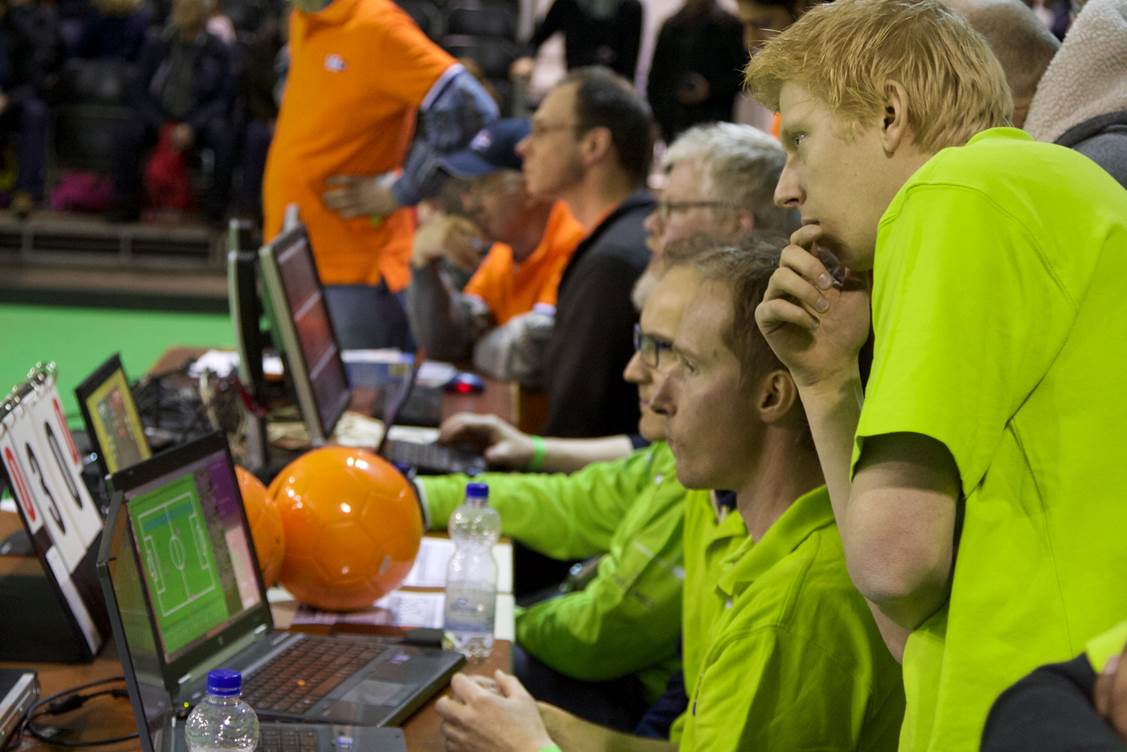 This really was a thrilling match; Carpe Noctem scored the first goal, making it 1 - 0 into the half time. In the second half, the Falcons scored to level the game at 1 - 1. But then bad luck hit us! Our robots lost the connection with the referee computer, meaning they didn't stop when the referee wanted them to. And when it happened a second time, we ended up being disqualified and Carpe Noctem won the match. The most exciting thing was that we actually had more than a fair chance to come third overall in the competition.
Looking back at the tournament, I think we can be proud of what we achieved. We have a robot that is getting more and more robust; we have software where we can implement nice tricks, but most of all we have a great team with very enthusiastic colleagues.